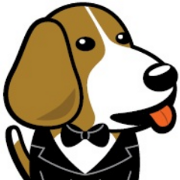 Beagleboards are low-cost, fan-less single-board computers based on low-power Texas Instruments processors featuring the ARM Cortex-A series core with all of the expandability of today's desktop machines, but without the bulk, expense, or noise. Initially, development was targeted at enabling Linux distributions to improve support for ARM devices.

Guide To Raspbian And Other Raspberry Pi Software
Everything you ever wanted to know about Raspbian and Raspberry Pi Software. Learn all the variety of RPi images and applications.

Retro Arcade: Get Your Game On With Pocketbeagle
Tutorial on creating a retro style arcade using BeagleBone's new PocketBeagle